1990s
Sweets provide us with a comfort zone of predictability and sameness because at the end of the day the raw material does not change. However, that does not mean that there can't be a massive range and after years of gentle tweaking and the subtle adding of trace ingredients the 90s arrived with an astonishing array of sweetie gems twinkling on our sweetie shelves. All the oldies still existed but new textures and flavours provided strong competition. The 80s had seen the rise of the fizzy jelly and American imports and there lay the ground work for the sweets on the 1990s. The sweetie world was continuing on its dynamic path of constant change and this was reflected in the politics and entertainment of the time.
The politics of the 80s continued into the 90s with the Conservatives just hanging on to the country's rains until 1997. Margaret Thatcher went in 1990 but there was now John Major, chosen to continue MT's legacy of individualism and ruthless capitalism. However, the country was politically and economically fragile and there ensued a long and painful demise of the conservatives, finally being kicked out in 1997. Tony Blair was our knight in shining armour and picked up the political rains to provide a long patch of political stability. Tony Blair and New Labour were indeed 'new' and if he was to get his way responsibility and respect would triumph over individualism.
Politics aside, a 1990s child had other thing on their mind. 'New' was the catch phrase and new toys, sweets and entertainment were in rich supply. Why trouble yourself with Tony Blair when there are Polly Pockets, Furbys and Tamagotchi to think about. The toys were good and boasted technology but there was a sting in the tail to these 'all singing and dancing' play things. Unloved Tamagotchi would die and Furbys would wake up in the middle of the night causing chaos and panic as they mimicked an intruder. For some light relief there were the Telly Tubbies. Adults worked hard to find fault but children loved them. Telly Tubby land was safe and offered some respite from all the badly behaved and demanding toys now on the market.
Toys had become interactive and provided pre-school preparation for all the techno gadgets to come -computer games, Game Boys, Nintendo and the Play Station. Virtual worlds reached out to us and characters like Pokémon became our friends. China in the East was in the game influencing our children but so was the west with the loveable characters of Buzz Lightyear and The Rugrats. It was a hard life as a child having to engage in such divers play things but not nearly as hard as for the adult, frantically trying to embrace and keep up with the burgeoning world of technology that children seemed so good at let alone the endless supply of batteries. However respite was at hand, there were Beanie Babies. Beanie Babies didn't cry or die or break or need batteries, they had good old fashioned values and stood the test of time. Giant Jenga had a go at success and had many traditional virtues but the world had move on too much and although those blocks had the potential to build a sky scraper most just became really useful blocks for raising chairs or putting under a race track.
The 1990s identity is dominated by Harry Potter and the World Wide Web. Harry Potter was first introduced in 1997 with the release of The Philosophers stone. As if the word had been waiting it was an immediate success and a whole generation of children started an epic journey that would grow with them into a magical world of which craft and sorcery. Sweeties are an integral part of the Harry Potter experience with Sherbet Lemons, Chocolate Frogs and Bertie Bott's Every Flavour Beans featuring throughout. The World Wide Web was also on an epic journey, not one based on fantasy instead one on course for mass adoption and world dominance. A child could be forgiven for not noticing; little did they know that they were the target group for a totally new way of being by-passing traditional tools of living and learning such as pens, papers and reference books.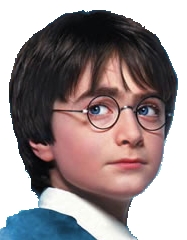 Harry Potter did his bit to market sweeties but the 1990s managed to produce a couple of its own without celebrity help: Millions and Jelly Belly. Jelly Bellies were an American import first made in 1976, 50 flavours and taking up to 21 days to make. Millions were home grown, the brainchild of Douglas Rae, a banker, who 40 years earlier set up a company to market confectionery. At the time his friends thought he was mad but he had a plan. We all owe a debt of gratitude to Mr Rae and his moment of madness. Thus we have it, a unique blend of the old and new sweeties, a monument to the changing times of the 90s.
Observation tells me that people continue to buy the sweets that they were buying as a child with their pocket money and first bit of independence. Enjoy your sweets and spare a thought for Furby.

Sweets provide us with a comfort zone of predictability and sameness because at the end of the da..
£12.50
Showing 1 to 1 of 1 (1 Pages)